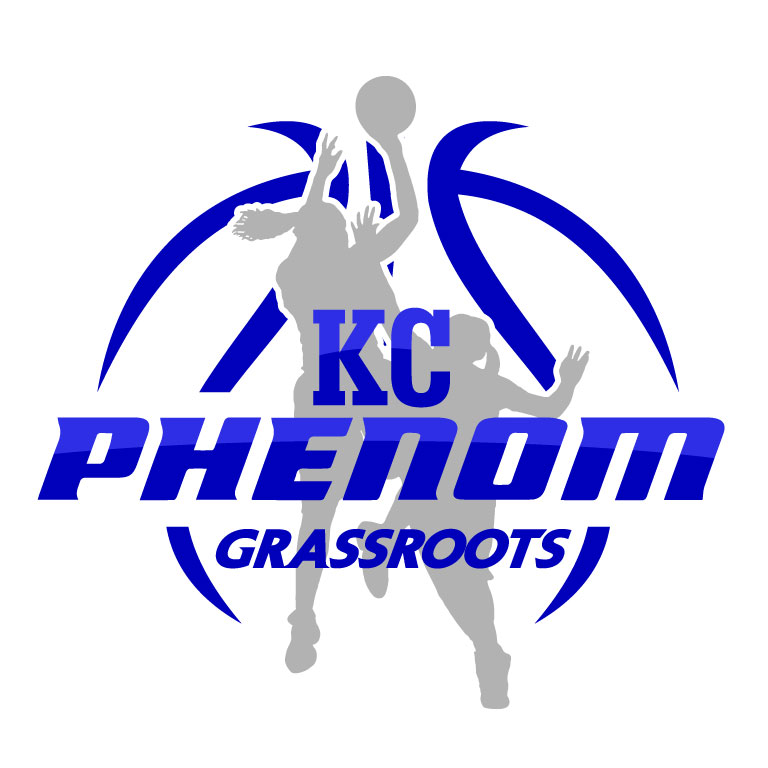 THE OFFICIAL GRASSROOTS SITE FOR KC PHENOM
KC PHENOM (FORMALLY KNOWN AS TEAM KC HOOPS), ONE OF THE TOP YOUTH BASKETBALL PROGRAMS IN THE MIDWEST,  IS LEAD BY CRAIG SCHAFFER AND PROUD TO BE APART OF THE MISSOURI PHENOM BASKETBALL  FAMILY
KC PHENOM IS COMPRISED OF KIDS FROM ALL OVER THE KANSAS CITY METRO.  WE OFFER THE HIGHEST LEVEL OF TRAINING AND COMPETITION TO GIRLS 3RD GRADE AND ABOVE.   
FORMING 5 YEARS AGO UNDER THE NAME TEAM KC HOOPS, KC PHENOM HAS GROWN INTO ONE OF THE BEST DESTINATIONS TO MAXIMIZE LEADERSHIP AND BASKETBALL SKILLS, ALL WITHIN A FAMILY FRIENDLY ATMOSPHERE
WE BELIEVE EACH KID SHOULD PLAY WITH "LIKE" TALENT IN ORDER TO MAXIMIZE THEIR GROWTH. THIS ALLOWS EACH KID IN OUR PROGRAM TO BE DEPENDED ON IN GAMES AND PRACTICES.  WE BELIEVE THAT IS CRUCIAL FOR DEVELOPMENT, LEADERSHIP AND GROWTH.
STRONG-WILLED KIDS THAT WANT TO KEEP IMPROVING WITH A DESIRE TO BE THE BEST, THRIVE WITHIN THE PHENOM FAMILY. TOUGHNESS, WANT, DESIRE AND SPORTSMANSHIP ARE HIGHLY EMPHASIZED UNDER OUR GUIDANCE.  
CUDDLING AND TELLING KIDS HOW GOOD THEY ARE IS NOT THE BEST WAY.  WE THINK THAT KIDS SHOULD ALWAYS WANT MORE AND WANT TO BE BETTER BECAUSE WE KNOW OTHERS ARE OUT THERE WITH THAT ATTITUDE. WE DO ENCOURAGE AND WE DO COMPLIMENT BUT WITH THE RIGHT MIX.  WE DEMAND THE KIDS TO GIVE 100 PERCENT ON AND OFF THE COURT.
WE DO A GREAT JOB DEVELOPING KIDS INTO WELL RESPECTED STUDENT ATHLETES AND ROLE MODELS TO OUR YOUNGER KIDS.  
WE ARE ALSO THANKFUL TO GOD FOR THE TALENTED KIDS AND COACHES THAT APART OF OUR FAMILY
PLEASE LET US KNOW IF YOU HAVE A DAUGHTER INTERESTED IN OUR PROGRAM.
THANK YOU FOR VISITING OUR PAGE
FOR MORE INFORMATION PLEASE CONTACT CRAIG SCHAFFER AT 913-209-9024 (TEXT OR PHONE CALL) OR EMAIL JCSCHAF@GMAIL.COM